Master of Materials
Wonderful things can be said, quite justifiably, about the special, unmistakable feel of Rado High-Tech Ceramic, under human touch.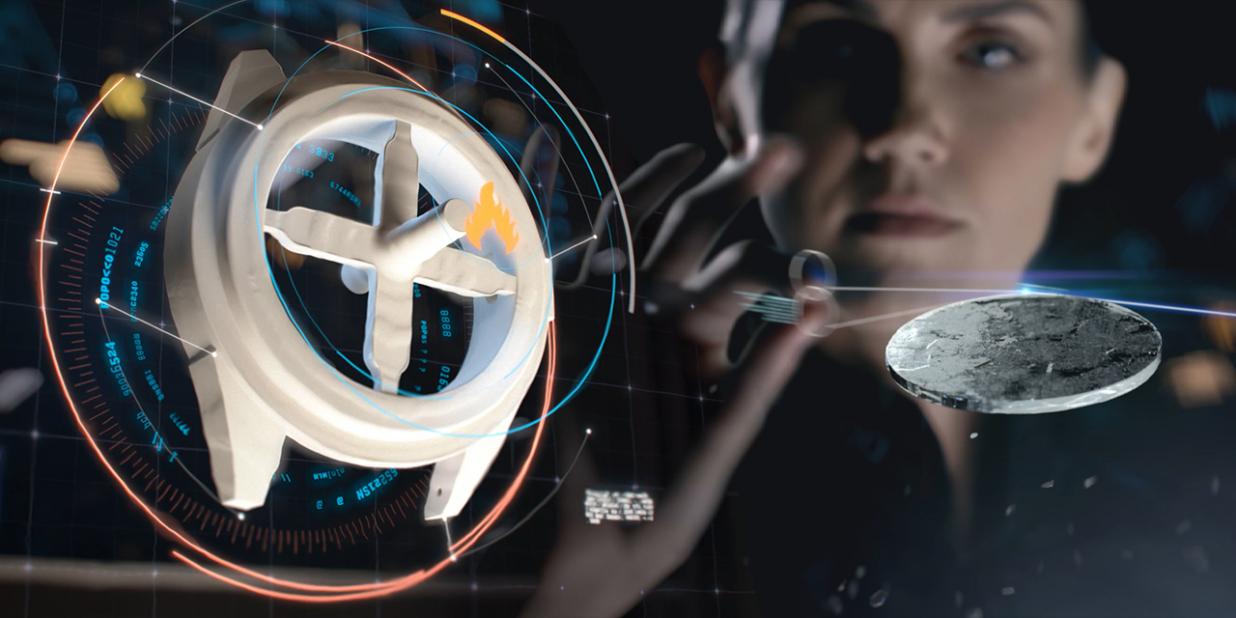 Wonderful things can be said, quite justifiably, about the special, unmistakable feel of Rado High-Tech Ceramic, under human touch. Yet, this highly innovative product is just one of many iconic markers along the fascinating journey travelled by the "Master of Materials", turning Rado's timeless motto from dream to reality: "If we can imagine it, we can make it. And if we can make it, we will." Featuring the iconic Captain Cook Limited Edition model, the brand has produced a new video that details with brilliant visual poetry and atmosphere, the symbolic coming together of materials and inspiration, to bring that timepiece to life. The film highlights why watch lovers everywhere say, about high-tech ceramic, that it "feels like nothing else". Absolutely. Created from the timeless minerals of earliest stars and shaped by human innovation, high-tech ceramic is totally unique.
Since its founding over a century ago, Rado has continuously widened the search for new alloys and materials to add to its watch designs and production. Bringing together the best of engineering, chemistry and physics has allowed the brand to create landmark alloys or introduce existing ones into their designs, such as the use of tungsten carbide "Hardmetal" in their 1962 DiaStar 1 model, the first watch ever to bring together a scratch-proof case and a sapphire crystal glass. Those were truly exceptional materials in the early Sixties, and production itself required tremendous innovation, partly responsible for the remarkable and quite unique shape of the first DiaStar. Innovation in materials was breeding synergies and bringing about new technics, improving every facet of production at Rado.
While such exceptional, noble materials were finding their way into product lines, research was ongoing, into further materials and innovation. Some of the most creative of these processes involved clever technical improvements such as the addition of polymer binding agents to allow injection-moulding, or the use of a titanium-nitride-based CVD treatment to create extremely resistant finishes that brilliantly emulated gold or other similar alloys. Simultaneously, Rado continued to raise the standards in extremely resistant sapphire crystal production, milling and shaping. Among the most iconic timepieces to feature such exquisite work were the Captain Cook series with their distinctive box-shaped glass, at once a perfect match for the rugged character of the watch and the gorgeous geometrics that compose the design.
While the Nineties saw strong exploration in technics and materials aiming to achieve permanent, intrinsic colour for Rado's "High-Tech Ceramic" introduced in 1986, it was really the turn into the current millennium that asserted the brand's expertise in the field of coloured ceramics. Out of the darker, simpler colours of the early years suddenly emerged beautiful pastel shades and delightful, brilliant colours that complemented the material's sensuous feel. What had begun as a mostly monochromatic material began to speak and sing in a variety of colours, counting more than 20 at present, much to the market's predictable delight. Early conversation had focused largely on an interesting grey material with impressive properties, as was the case with "Hardmetal" but suddenly new ones came downstream, with CeramosTM and then High-Tech Ceramic and its broad range of colours. Not only were the latest watches incredibly lightweight and sensuous to touch, but they were showing up in fabulous colours, including all those radiant, polychromatic shades in the Le Corbusier product line. Somehow, thanks to the magic of the human senses, the colours appeared to enhance yet further the perception and feel of that exquisite high-tech ceramic texture. Gold colour and rose-gold and many other durable and credible metallic-looking finishes arrived, along with ingenious production technics such as injection-moulding and plasma and a mysterious sapphire-crystal breeding process, to make entire lines of breathtaking timepieces possible, from the "Master of Materials".