Rado - Official Timing Partner of ECB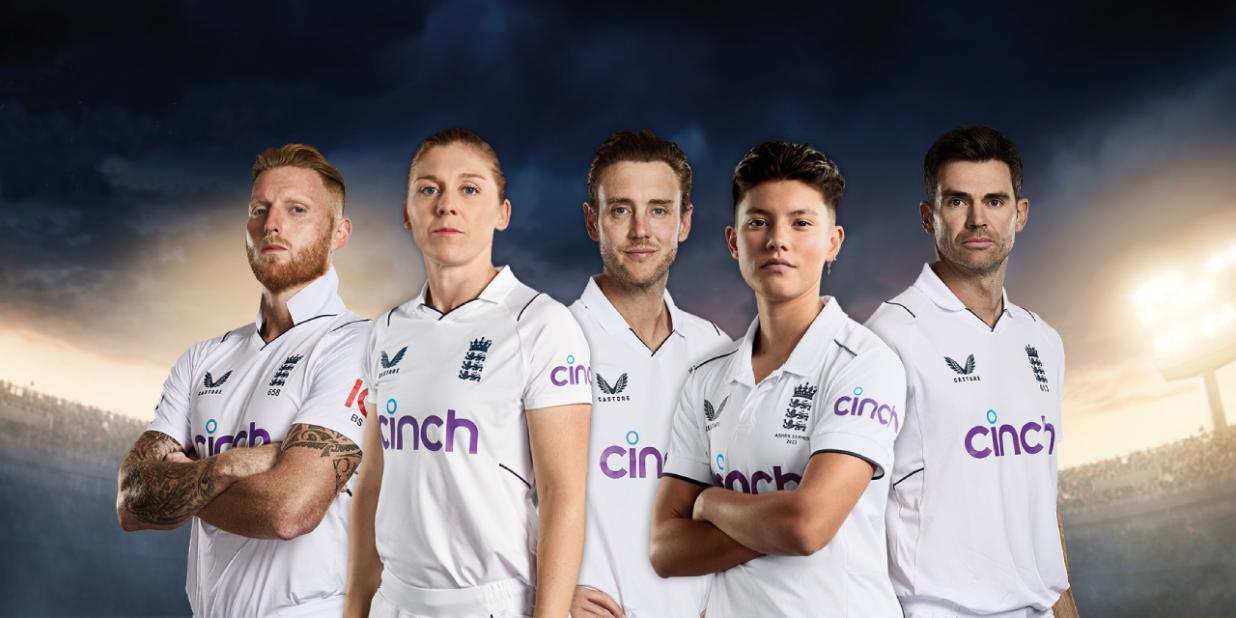 Rado & ECB
Rado is thrilled to announce that it will be Official Timing Partner of the England and Wales Cricket Board (ECB). The multi-year collaboration will see Rado become Official Timing Partner across all international fixtures for England men's and women's cricket. Cricket is an exciting team game in which timing is vital – the spirit of Rado's timekeeping accuracy is key for both the players on the pitch and for the officials making the decisions.
Rado is the first Official Timing Partner of the ECB and is proud to bring together these two iconic brands - England Cricket and Rado - in this partnership, both driven by a strong team spirit, the pursuit of excellence and the desire to grow the sport. The partnership will see Rado's branding appear on LED boards around ECB international cricket venues, on the big screens and on umpire and team review graphics.
England men's, women's and disability players are taking cricket to new heights across formats, innovating in a sport with a long history. Over the past twelve months the men's Test team, in particular, has revolutionised the way Test cricket is played. In the women's game, the England team is one of the best in the world with superstars who are pushing boundaries. More people are watching the sport than ever before, in stadium and at home.
The new attacking style of Test cricket pioneered by men's coach Brendon McCullum and captain Ben Stokes brings the excitement of one-day cricket to the longer form of the game. The men's Test team play to win by scoring as many runs as possible, unafraid of risk or failure, and they back their players to the hilt. Similarly Rado is a pioneer in their field, pushing the limits of design and technology, innovating with research and new materials to create world-class watches. The Rado Captain Cook High-Tech Ceramic Skeleton is the perfect expression of this bold new play.
We are excited to announce this partnership with the ECB. This summer one of the most iconic fixtures in sport, The Ashes series, between England and Australia, will be played on home ground for both men's and women's teams. This celebrated rivalry dates back 146 years for the men's game and 89 for the women's. Rado will be proud to be on the pitches.
Russell James, Sales & Marketing Director at the ECB said, "We are so proud to partner with Rado and welcome them to cricket as the ECB's first Official Timing Partner. Rado are starting their journey in the sport at a hugely exciting time. This year millions of people will be glued to the action as we eagerly anticipate a joint men's and women's Ashes followed by an action-packed summer of International cricket, before the men's 50-over team head off to ICC Cricket World Cup in India. We look forward to working with Rado to help continue the success England teams have seen at international level over recent years."
Adrian Bosshard, Rado CEO said, "We are thrilled to be the ECB's first Official Timing Partner at this very exciting time for cricket in England and across the world. We look forward to being at the heart of the action supporting the England men's and women's teams at all of their international fixtures. Cricket is one of the world's most popular sports and we know how much it is loved by Rado fans - it gives us much pleasure to bring Rado and the best cricket teams in the world together in this partnership." The ECB is the national governing body for cricket in England and Wales, responsible for developing and supporting all levels of the game from recreational cricket to the national teams. The ECB's strategic goal "Inspiring Generations" is to grow interest and engagement in cricket so that a new generation of English fans will say "Cricket is a game for me."