Rado & Tennis - Advantage, Rado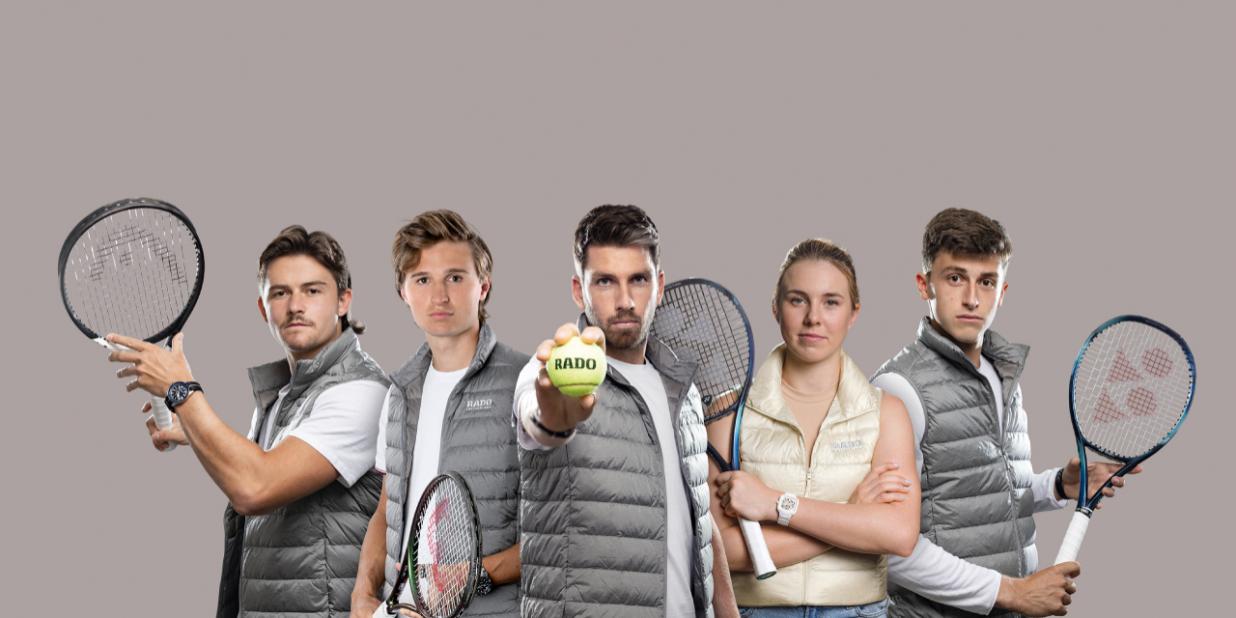 Whether played on grass, clay or hard court, in tennis even the smallest advantage can be decisive. Swiss watchmaker Rado takes a similar approach to its timepieces, all of which offer advantages in terms of material, design and features that make them unique. Endurance, strength of character, dynamism and the consistent pursuit of perfection – these are the core values that Rado shares with tennis, making the two partners an unbeatable team. This strong connection has continued for almost four decades and is evident in Rado's active involvement as Official Timekeeper and Partner at many leading tournaments around the world, as well as in the brand's support for talented young players. For Adrian Bosshard, Rado and tennis make a perfect match. A passionate tennis fan and former professional athlete himself, the Swiss watchmaker's CEO says: "This sport is an ideal symbol of our key values, because what makes the difference in tennis is relentless determination – the unbreakable will to test one's limits again and again. The founders of Rado were already certain: If we can imagine it, we can make it. And if we can make it, we will! And this watchword continues to inspire us today. What other sport could represent this attitude better than tennis? On the court, the greatest challenge isn't your competitor on the other side of the net, but you yourself – and your drive to improve your performance with every match."
Tournaments and all-around presence on the courts
Rado's involvement in tennis began in 1985 with its first appearance as Title Sponsor at the Swiss Open Gstaad, Switzerland's oldest tennis tournament. Recalling its partnership in the eighties and nineties, in 2022 Rado returned to the legendary courts in the Bernese Oberland. Rado has also taken up its role as Official Timekeeper at a number of ATP Tour tennis tournaments, including Abierto Mexicano Acapulco (Mexican Open), Erste Bank Open in Vienna, Swiss Indoors in Basel, Open Parc Auvergne-RhôneAlpes in Lyon und Mubadala Citi Open in Washington.
Since 2016 Rado has also actively supported the sport in Switzerland as partner of the Swiss Tennis federation. This includes title sponsorship of the Rado Interclub Championship, the largest of Switzerland's popular tennis events, with over 30,000 players taking part each year. Rado is also a partner of the Swiss Tennis International Tour, which includes all ITF professional tournaments in Switzerland.
As Official Timekeeper, Rado is at the heart of the action with every serve, volley and baseline duel. The precision timing systems leave nothing to chance and ensure that every moment counts. Installed in highprofile positions on the court, the brand's distinctive corner clocks record every moment of every match. Rado is also present off-court with a range of services, including the Rado Wall and Tower Clocks that allow spectators to keep an eye on the time until the next match, and the Rado Smash Corner, where fans can measure the speed of their serve.