Red Focus
The signal is red: the Red Selection by Rado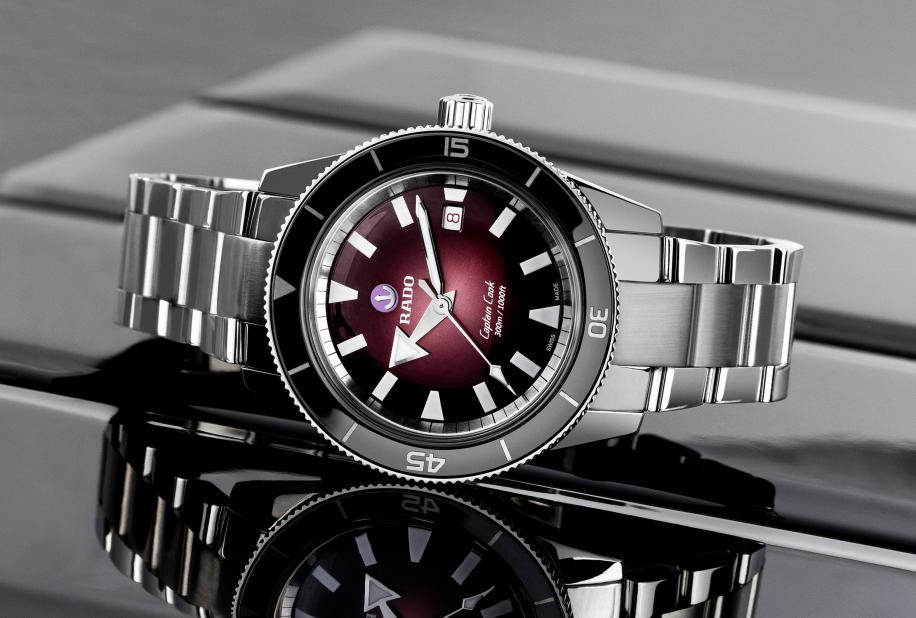 Red is always a statement. This holds true for the world of watches as well: wearing a red watch demonstrates confidence and the courage to create one's own style. A red dial is inevitably an eye-catcher, drawing attention to the wrist. Red watches are a rarity and only a few watchmakers have dared to make use of this colour. But then there is Rado, the Swiss watchmaker that has always had a feel for innovative materials and independent designs. With its proven sense of style, Rado combines red dials with different materials and designs to create women's and men's watches that are unmistakable signals of style.
It does take a little courage to wear something red. Red is a powerful colour and calls up innumerable associations, most of them positive: red stands for love, passion, energy, courage and vitality. Even if this colour has a tendency to dominate, it's unbelievably versatile and can be combined with different styles and hues.
Masculine and mystical
Rado shows just how well this works with watches from different collections, for example the sporty Captain Cook. The dial presents a dark red colour gradient that ends in black. The black is taken up by a rotating bezel in black high-tech ceramic. A striking three-row stainless steel bracelet enhances the powerful first impression, lending it an aura as mystical as it is masculine.
Feminine and sensual
I got my red watch on tonight – confident women consider the Rado True with cherry-red dial and four sparkling diamonds to be a watch that lends any evening dress a touch of glamour. The round case flows smoothly into the bracelet and, with the velvety brilliance of the black high-tech ceramic, completes the elegant appearance of the 30-mm diameter watch. The slightly larger True Secret Automatic has a particularly sensual effect, giving up its secret through a window in the deep red dial and permitting a glance at the balance spring, the oscillating heart of the mechanical movement. Twelve diamonds replace the numerals and signal pure luxury – a genuine declaration of love in red.
For all watch fans who desire something out of the ordinary but prefer cooler colours, Rado recommends the True Secret or the True with an intense petrol dial. Combined with the metallic shimmer of plasma high- tech ceramic these versions emit a mysterious coolness and uncanny, magical charm.
Has Rado lit a fire? Explore the great diversity of watches in strong colours at www.rado.com.