True Square x Yuan Youmin, True Heart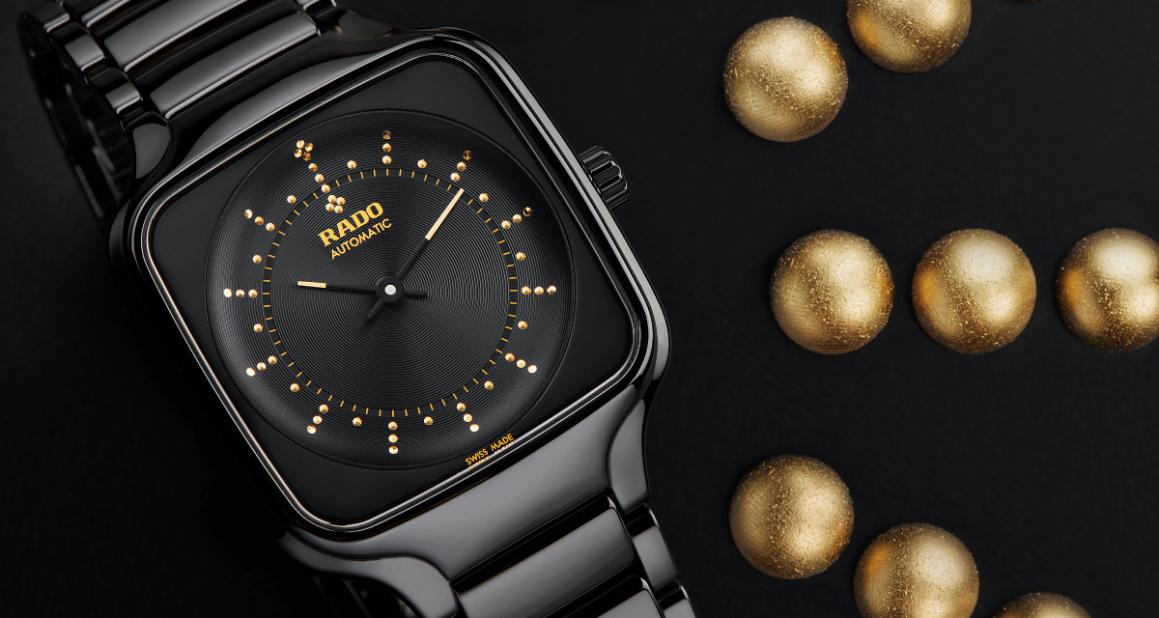 A truly "balanced" design collaboration
A millennia-old culture meets minimalist design, Chinese craftsmanship meets Swiss precision. Yuan Youmin – graphic designer, lecturer and curator – has drawn inspiration from traditional elements of his homeland China, and together with Rado, created an exceptional timepiece. The new True Square x Yuan Youmin unites West and East, yesterday and today with elaborate details and the latest methods worthy of a Master of Materials.
For the latest Rado True Square design collaboration, the renowned graphic designer Yuan Youmin drew inspiration from the fascinating cultural history of China, combined with modern minimalism. The traditional steelyard served as a motif. This important measuring instrument has been anchored into Chinese everyday life for almost two thousand years. It consists of a rod with markings, a weighing tray and a movable counterweight.
The new watch picks up on some of these elements stylised in its design. The recessed, round dial in the centre, for example, represents the weighing tray, the lever arms of the steelyard become the slender hands, and the traditional hexadecimal dot graduation serves as the basis for the design of the hour markings. Their yellow gold colour has also been chosen carefully. It traditionally stands for the pure heart and honesty of the tradesman working with the steelyard. The four segments that connect the round dial with the angular case feature polished black lacquer, a further classic Chinese technique. Yuan ultimately chose the image of a phoenix, the famous symbol of eternal rebirth, for the case back of the watch.
The craftsmanship of the watch is just as refined and sophisticated as its design. The basis was the new ground-breaking True Square – the first watch made from solid high-tech ceramic with rounded edges, whose flowing shapes are created using injection moulding. It unmistakably bears the signature of the watchmaker from Lengnau and impresses with pioneering materials, innovative design, scratch-proof longevity and a pleasant, sensual feel. The new Rado True Square x Yuan Youmin is driven by a Swissmade automatic calibre with an 80-hour power reserve. Traditions passed down through the generations and the latest materials thus create a sophisticated timepiece combining cultures and epochs.
About Yuan Youmin
Graphic designer Yuan Youmin was born in Anhui, China, in 1971. He is a professor at the China Academy of Art and Director of the China Design Museum. His agency is called STUDIO0909. He also works as a curator and art director and has previously supported Rado during Shanghai Design Week.